Church School
Each week we gather in groups according to our ages and interests in order to meet the lesson in various ways. We engage with the same story and themes as the adults so we all have something to discuss together when we get home.
Youth Group
We currently have a youth group open to anyone in Grade 6 or older. We meet twice a month, this allows us to have one social night and one study night. We are currently looking at several different topics from the Re:form youth study. Our youth are also very involved in giving back to the community, this winter we have raised money for Out of the Cold, as well as made meals for the program.  If you or someone you know is looking for a youth group, please feel free to contact the church for more information.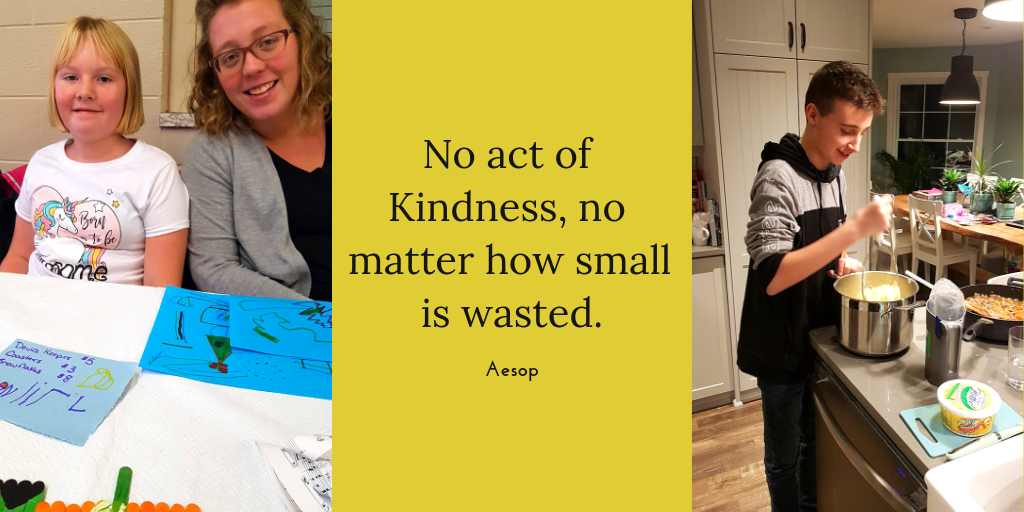 Knox Child's Play
One of our most popular community out reach programs is the Monday morning play group. This group is aimed for stay-at-home parents/care givers and their little ones. We meet from 9:30 am to 11:30 am every Monday, remember this is a drop-in program so you are welcome at any time. For more information please contact church.
Intergenerational Events
As well as having a designated youth group, we like to encourage events where all members of our congregation can come together for a time fellowship. We aim to have one intergeneration every two months. One of our most popular events was our Fall into Fall nature hike at Earl Rowe. Not only were we able to pool our nature knowledge together to complete our scavenger hunt, we were also able to get a detailed history of the park.